1948 Bentley Mark VI
1948 Bentley Mark VI newly painted in ivory and on wedding duty at Mansfield Traquair on 29th February 2020.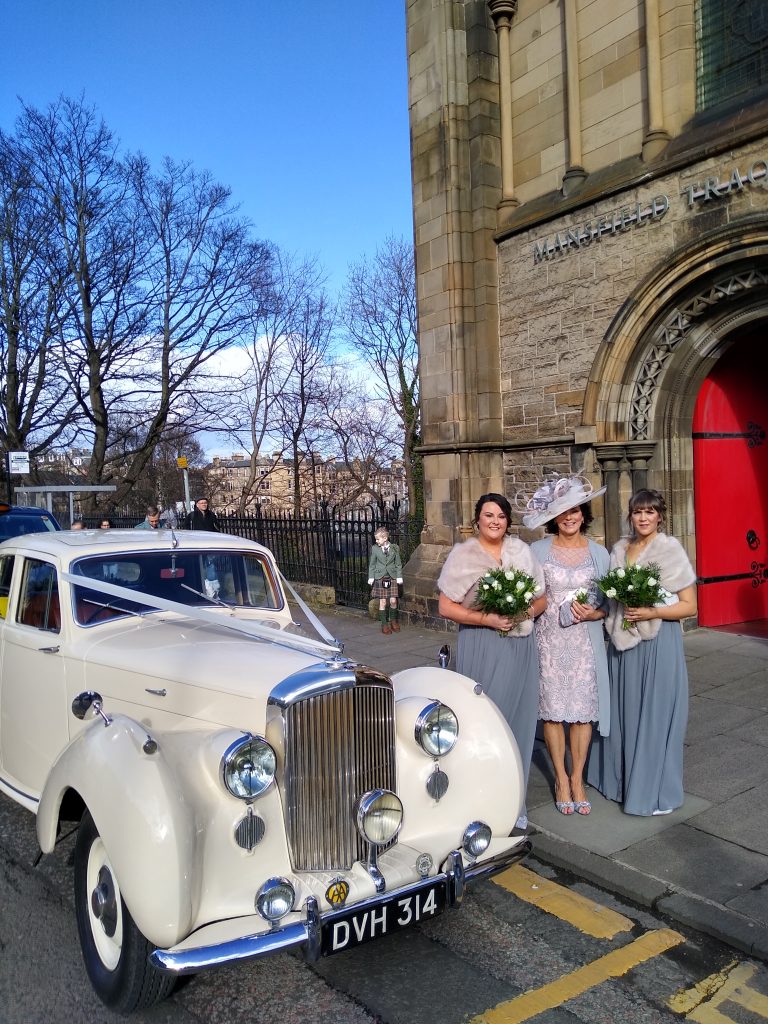 Congratulations to Rachel and David on their marriage at the Botanic Gardens, Edinburgh. Thank you for choosing Lothian Classic Wedding Cars for your bridal car.
Congratulations to Julie & David on their marriage at Aberlady Parish Church followed by the reception at Archerfield House, East Lothian. Wishing you a long and happy future together from everyone at Lothian Classic Wedding Cars.
We will be attending the Peebles Hydro Wedding Fayre next Sunday 3rd November 2-4pm. Come along to view our 1948 Bentley Mark VI and 1952 Austin Sheerline Limousine and to discuss your wedding day transport requirements. Look forward to seeing you there.
https://www.peebleshydro.co.uk/wedding-fair/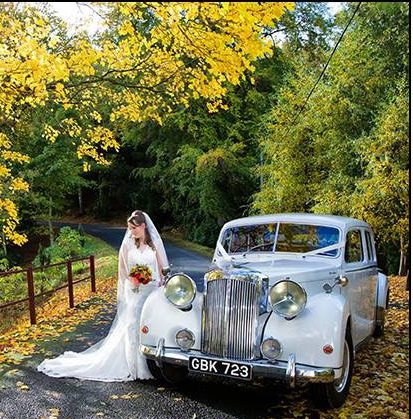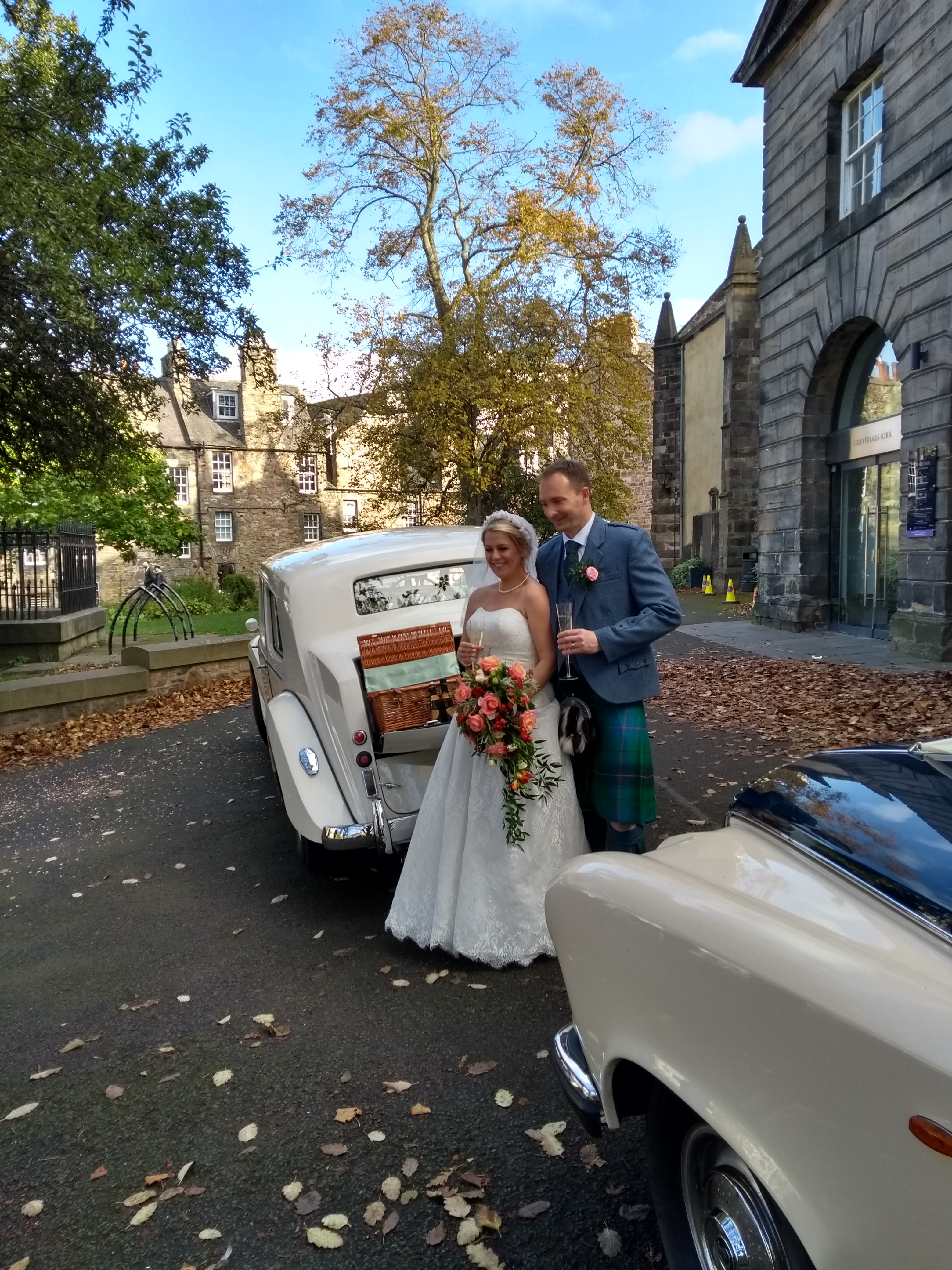 ---
Congratulations to Yvonne and Neil on their marriage today Saturday 12th October 2019 at Greyfriars Kirk, Edinburgh followed by the reception at Dundas Castle, South Queensferry. Wishing you both a long and happy future together.
BookingsFor November 2019 to February 2020
Discounts available for two car bookings. Please enquire by using the contact us form on the website or by calling Robert on 07842 178 346 or John on 07704 323 948.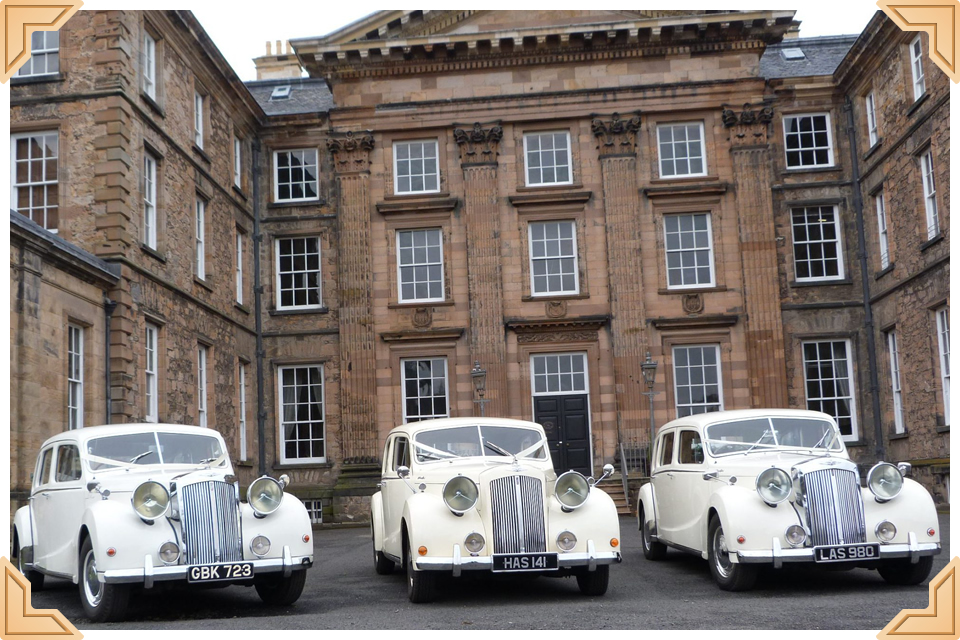 Peebles Hydro Wedding Fair on Sunday 28th July from 2pm!
Join us at Peebles Hydro's Wedding Fair on Sunday 28th July from 2pm! Tickets are free and can be reserved straight from the Facebook event http://bit.ly/PeeblesHydroWeddingFair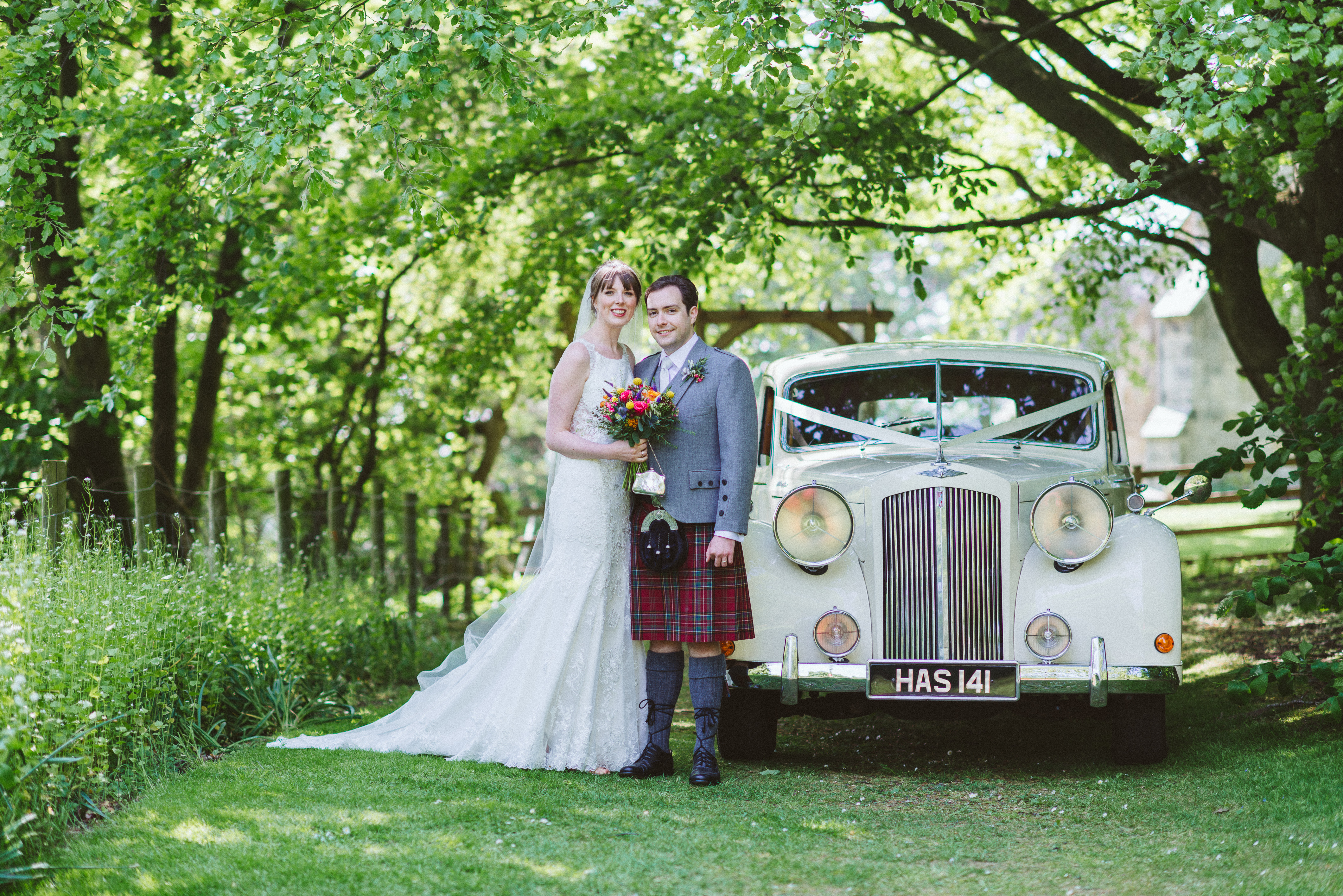 Chess Stars Tournament

We had the pleasure of transporting four chess grand masters in our vintage cars to a prestigious chess tournament held at Lindores Abbey Distillery over 3 days from 24th to 26th May 2019. The tournament was won by World Chess Champion Magnus Carlsen despite stiff opposition from Sergey Karjakin, Vishi Anand and Ding Liren. The picture shows the four players arriving for the start of the tournament.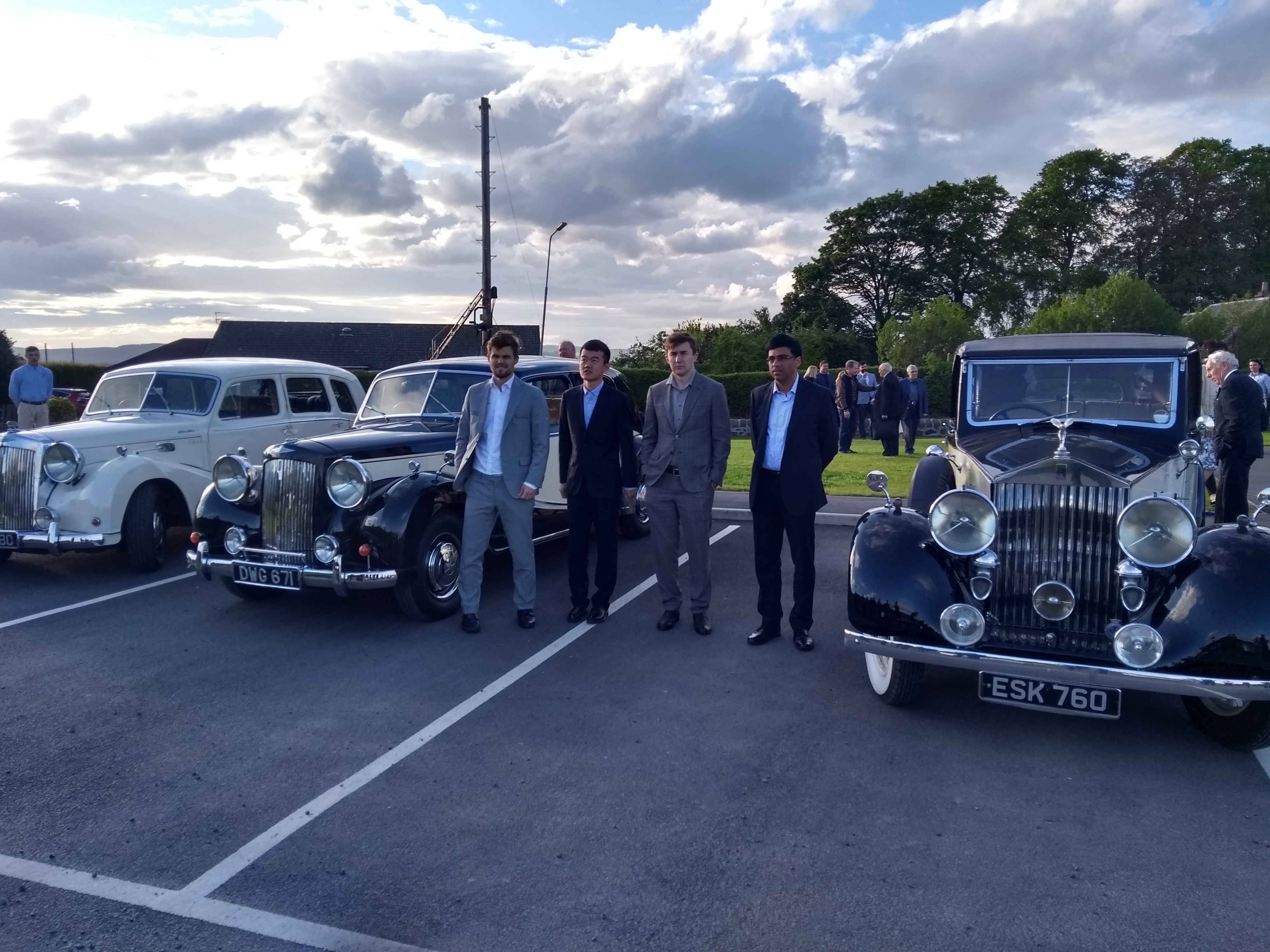 Open Viewing Sunday's 2pm-4pm

We will be holding an open day every Sunday from 2pm to 4pm at our business premises at Unit 18c Newbattle Abbey Business Park, Newbattle Road, Dalkeith EH22 3LJ when you can come along to view our vintage & classic wedding cars and discuss your wedding day transport requirements. We have over 5 years of experience in providing wedding day transport and look forward to welcoming you.
Congratulations to Brenna & James
Congratulations to Brenna & James on their marriage on Saturday 23rd June 2018 at St Matthews RC Church Rosewell followed by the reception at Melville Castle, Midlothian. Wishing you both a long and happy future together.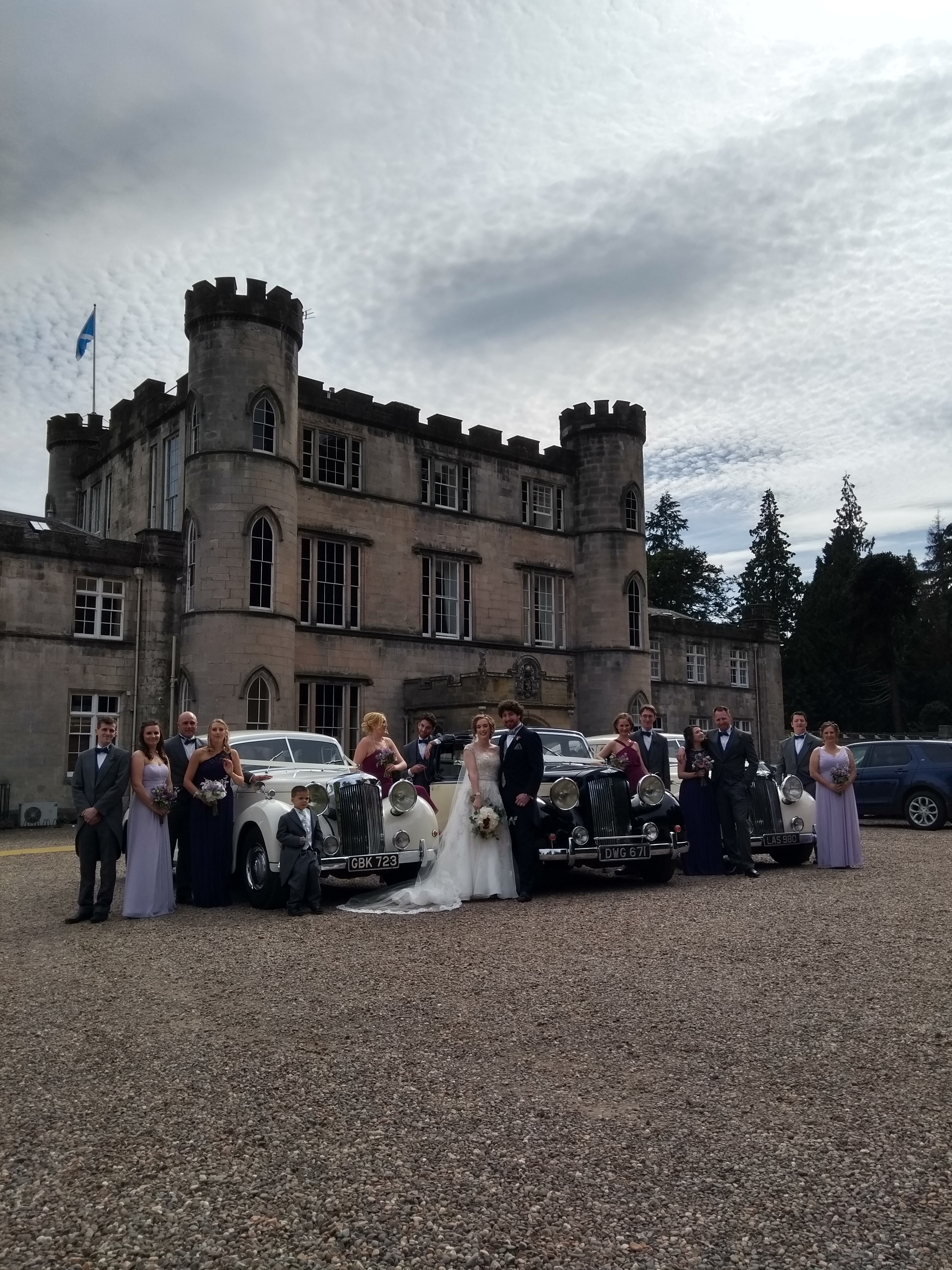 COVID 19 PANDEMIC
As a result of the Covid 19 Pandemic we have been out of action since March 2020. Things are looking a bit more optimistic now and we are hopeful of getting re-started on Saturday 25th July 2020.
Onboard Safety: Your safety is of paramount importance especially where the spread of transmissible airborne infections are concerned. Both drivers and passengers should therefore observe the current guidelines set down by the UK government and follow this advice while the current coronavirus is in circulation. Lothian Classic Wedding Cars recommends in those vehicles that have glass division screens between the passenger cabin and drivers compartment that these should be closed to help reduce transmission, for those vehicles without division screens then all windows should be partially open to allow the free flow of fresh air throughout the cabin. We will ensure our vehicles are cleaned with a sanitizer on areas that are frequently touched before each hire and periodically throughout the hire, where possible the passengers should allow the drivers to open and shut the doors. Face coverings should be worn if required by government advice, and both drivers and passengers should follow the social distancing rules set by the government when at all possible. Where possible passengers should use the seats in the rear of the vehicle and using the seat next to the driver as the last option. For vehicles that are convertibles the roof could be down where practical.